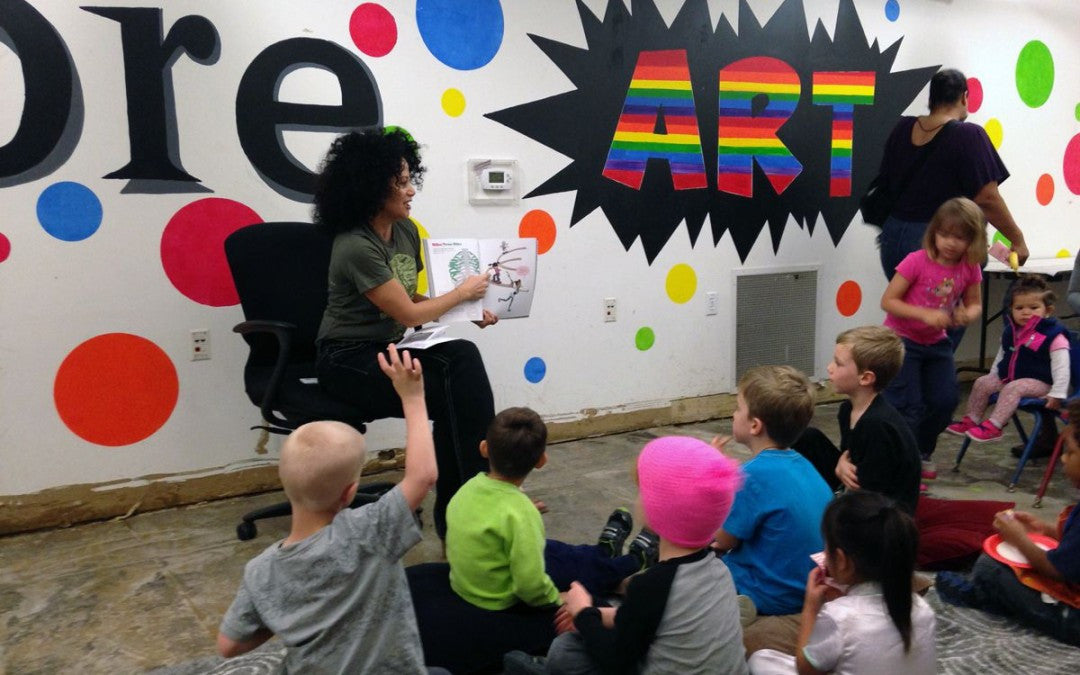 Heart Art with our friends at Oakland's MOCHA was a blast! We were pumped to do arts and crafts with such a creative crew. As part of our Know Yourself, Love Yourself initiative celebrating the release of Dr. Bonyfide Presents: Bones of the Rib Cage and Spine we did a mix of anatomy-focused and self-esteem activities with the kids.
Highlights include when attendee Elijah found his scaphoid bone (one of the eight bones of the wrist known collectively as the carpals) and when our education expert, Joanne da Luz, read aloud to an excited group of little learners.
As our workbooks delve deeper into the body to cover bones that can't be traced on the page like your trusty phalanges (fingers).