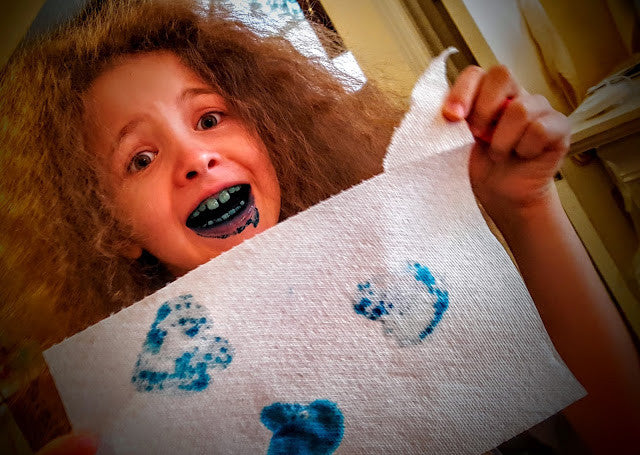 As far as quality everything is great. We love their printed materials and the comic book is amazing! […] They've put a lot of time and effort into the characters and story in this series. Which is what is going to really make kids gain interest in the Know Yourself Adventure Subscription. As far as curation what is not to love – these activities are so much fun […] What a great subscription box for children's self awareness!
Asheli C.
Check it out! Asheli C. of I'm Not a Tree enjoyed doing all of the activities included in the first delivery of the Know Yourself Adventure Series with her two daughters, Penny and Belle.
Find her full review here. Although Penny and Belle had very different results for the Super Taster tastebuds experiment, both girls ended up with super blue tongues!
The post I'm Not a Tree Review and Unboxing Video appeared first on Know Yourself.